Medical technology company installs cutting-edge hand sanitizing fixture
Challenge
Few industries are more hyper-focused on strict cleanliness practices than those involved in medical research. Beam Therapeutics, a biotechnology company developing cures for disease through gene editing technology, is no exception.
After years of research, the company was ready to begin developing gene therapy products, and they built their first manufacturing facility in Research Triangle Park in North Carolina. The building design incorporated contamination control features and best sanitization practices.
As they neared completion on the 180,000-square-foot facility, Mandy Stone, Director of Environmental Health and Safety, was disappointed with the options for providing hand sanitizer in the space.
"We wanted something that was more inviting and durable than a typical plastic dispenser," she said.
Solution
Fortunately, Stone, along with Tanya Blankenship, Associate Director of Maintenance, came across Vaask at the right stage of construction and planning for the building.
"We knew it was something we had to have for the facility after coming through the COVID-19 pandemic, and we wanted a design that would work in different areas of the building that are more highly trafficked," Stone said.
One fixture sits near a clean room that has strict rules for maintaining a sterile environment to protect against contamination.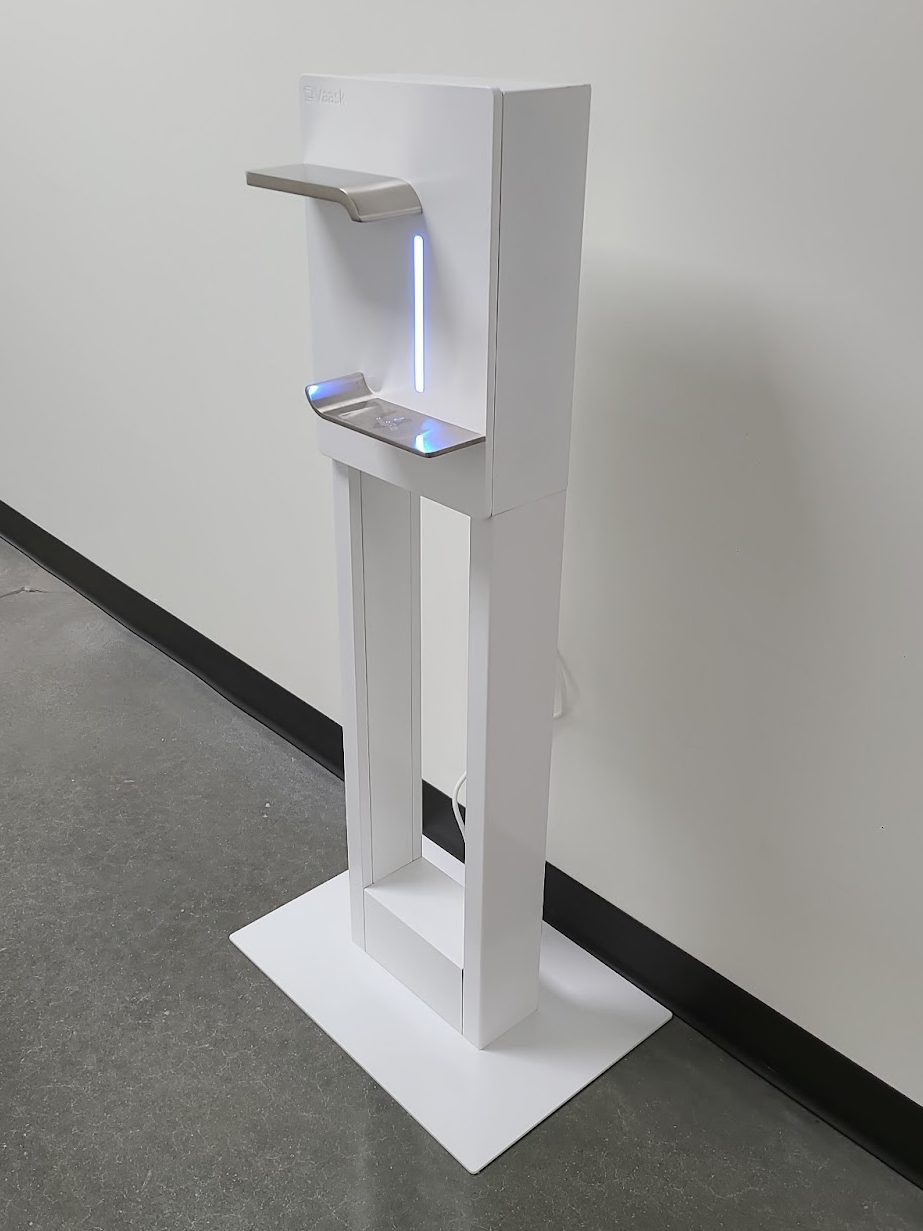 Two other fixtures are strategically placed to encourage people to sanitize their hands as they move through high-traffic common areas: the lobby and the employee entrance.
Blankenship was impressed with the sturdiness of the Vaask fixture and the metal mounting options. She knew everyone would also benefit from how easy they are to maintain.
The ability to refill fixtures with the sanitizer gel of their choice also helped drive their decision to install Vaask.
"We love being able to buy sanitizer in bulk and cut down on the excess plastic," Blankenship said.
The maintenance crew appreciates the features that make maintenance more efficient. The large sanitizer tank goes longer between refills, and being free from batteries is a big time saver.
On every level, Vaask has been a perfect match for Beam Therapeutics.
"They are simple to maintain and keep clean, and also very reliable," Stone said. "Plus, they have such a nice aesthetic."