When interior designer Caryn Paradis was brought on to refresh the historic The Brushmill by the Waterfall restaurant, she knew they would need to proceed carefully. A New England landmark located in Chester, Conn., The Brushmill occupies a space dating back to the early 1800s. First converted to a restaurant in the mid-1970s, it has been a local destination for decades.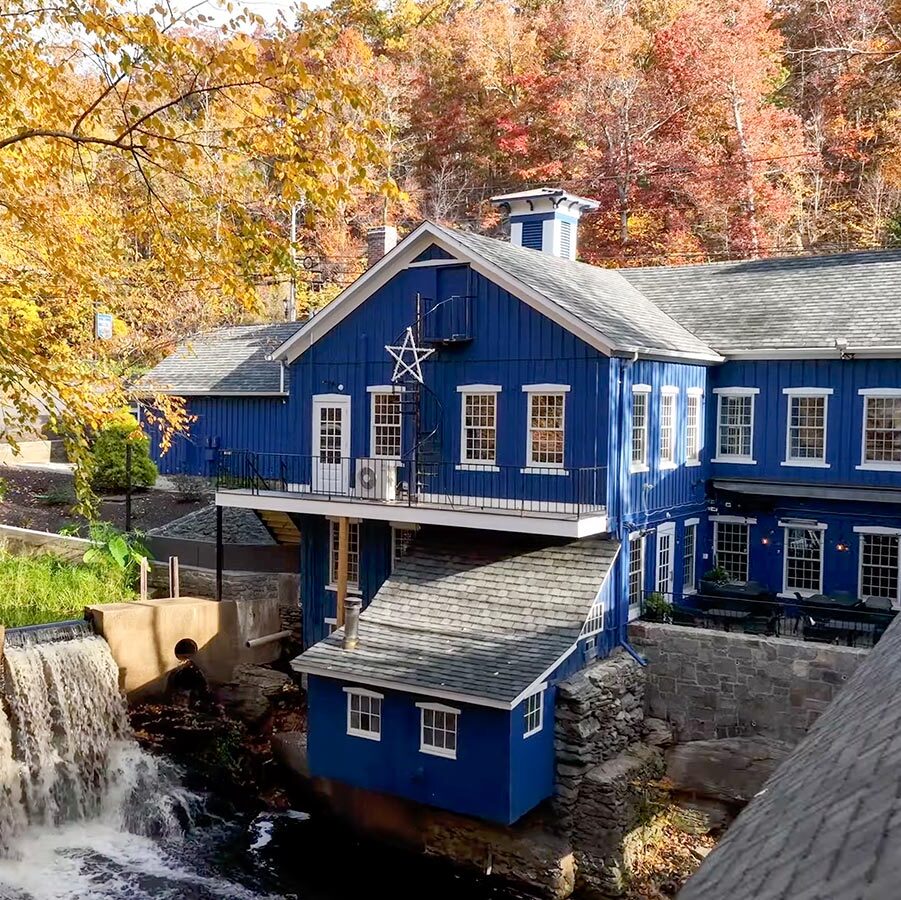 The renovation needed to retain enough of the longtime look and feel of the space so loyal regulars would still feel at home in their beloved eatery.
Paradis, the lead designer with Caryn Paradis Interior Design, worked with the owners to incorporate details from the original mill while making the space feel fresh and modern.
"Highlighting the historical beauty was our main goal with these renovations," the owners noted in a Facebook post announcing the project.
A complete gut renovation was needed.
"There's not a square inch that we haven't touched, starting with all new floor joists," Paradis said.
But key details were retained and restored. The chestnut beams, the stacked stone fireplace and the overhead pulley system from the mill are all from the original building.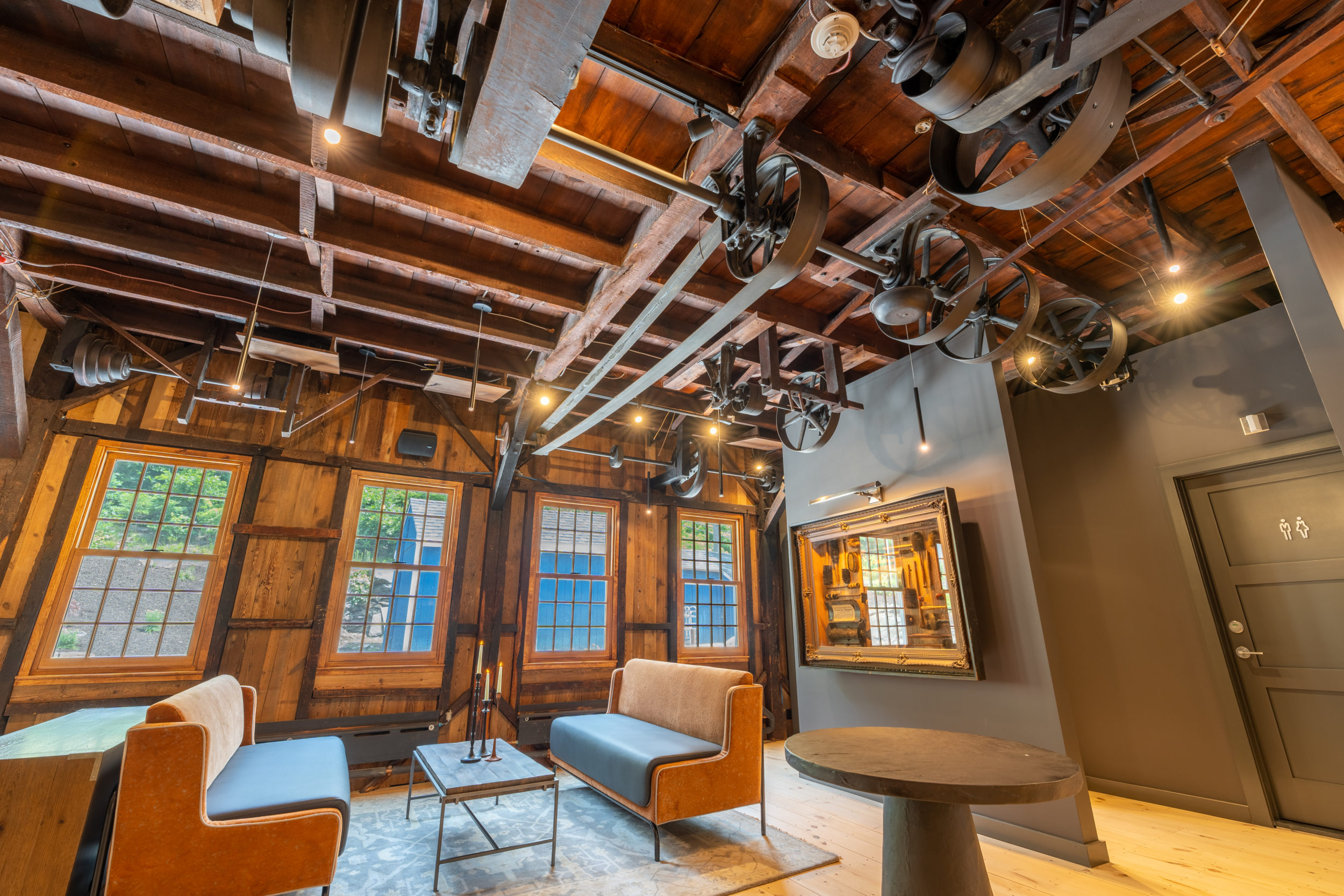 As much as possible, anything that couldn't be restored was repurposed. The old chestnut floors had to be removed, but the wood was repurposed into tabletops. An old tool bench from the mill was turned into a bar top. The holes that held the tools were kept in place to serve as a reminder of its original purpose.
The owners didn't limit their updates to the restaurant's decor. They also included forward-thinking amenities to address the comfort and welfare of their guests. For example, they converted an old coat check into a nursing room for comforting or feeding a crying or hungry child. The room features a comfortable lounge chair, changing table and refrigerator to store food for a baby.
Making hand sanitizer readily available to guests and staff was another top priority for the owners. They installed Vaask hand sanitizing fixtures in the restaurant because they matched the contemporary yet historical ambience of the updated restaurant. But Paradis recommended they use Vaask for more than its stylish design.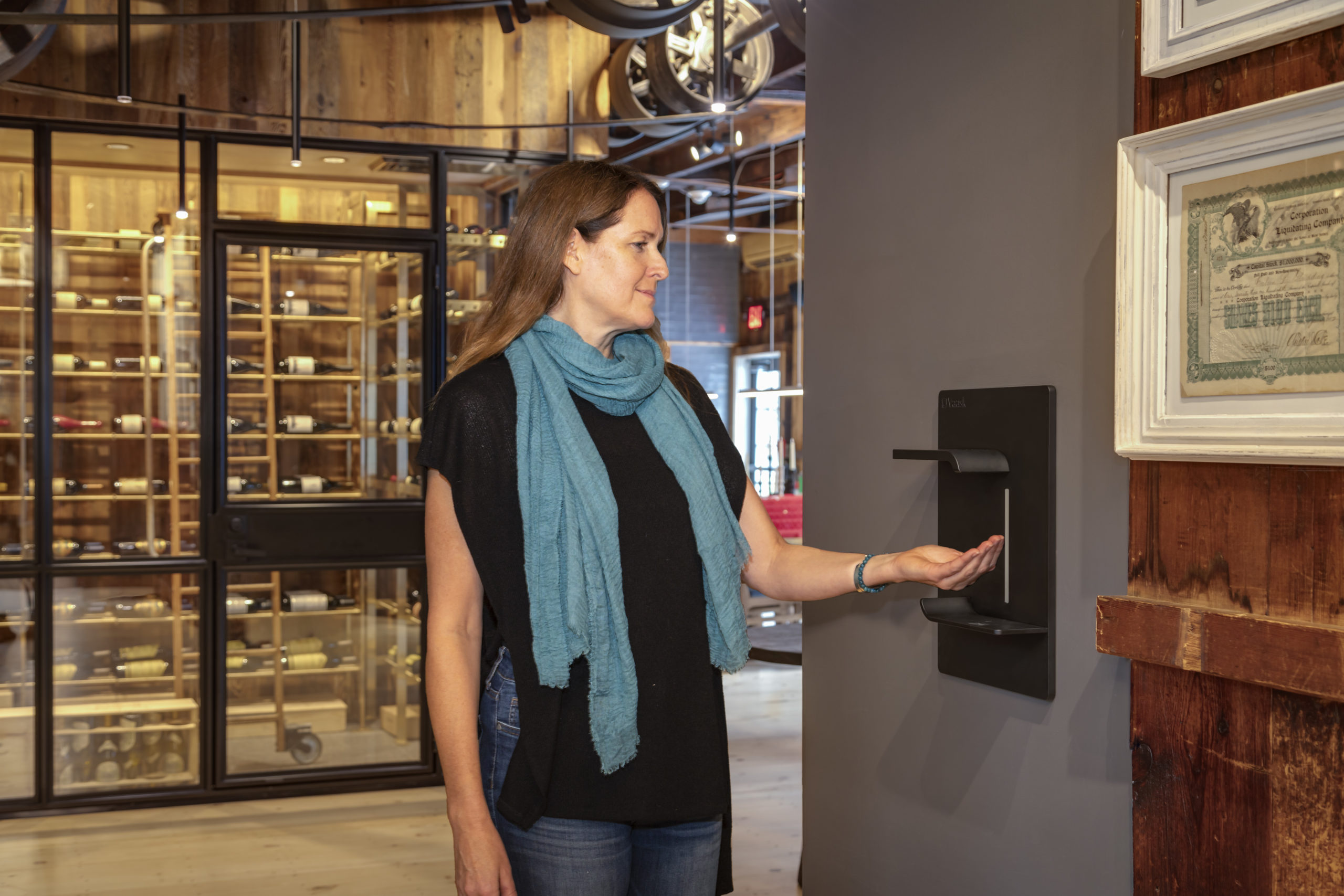 "We needed a permanent solution that looked great and functioned well," Paradis said.
With so many different fixtures in the 10,000-square-foot space, the owners didn't want to add replacing batteries to their maintenance list. Vaask fixtures are hard-wired, so no batteries are required. Refillable with any sanitizer gel, the large-capacity sanitizer tank can also go longer between refills. 
Paradis and the owners are happy with the results of the year-long project — as are the guests.
"Everything from the food, ambiance, setting, staff and presentation was incredible. Highly recommend!" one patron wrote soon after the restaurant reopened.
Click here to see Vaask in action.